Connect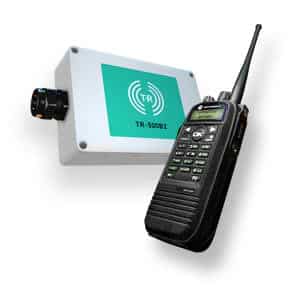 UltraComm® is the best choice for portable or mobile voice and data systems in hard-to-reach spaces. Integrated to the phone and/or computer network, UltraComm provides the virtual window needed by management to view the unseen world of day-to-day operations. Timely problem resolution and the ability to communicate decisions instantly to the right person at the right time can dramatically increase your operation's efficiency.
Our wireless communication system utilizes digital leaky feeder technology, which is both rugged and highly dependable. It provides lower installation and maintenance costs than other systems. Its durability allows for consistent communications, which can not only shorten response time in emergencies, but also maintain or increase productivity.
UltraComm Offers
Easy installation.
Expandable As your operation grows, so does your communication system.
Flexible materials conform to every sharp corner or turn. There's nowhere it can't go.
Adaptable splitters can take your system in multiple pathways and directions.
Durable design and construction mean that you have dependable communication that can meet the heavy demands of your working environment.
Tunnel Radio's patented UltraComm digital wireless communication system has quickly become an industry standard, offering unmatched coverage and range with multi-channel radio technology. Our customers continue to relay the same message: Tunnel Radio works and is worry-free.
Respond
UltraComm compatible portable radios employ an emergency alert feature that can be initiated by either the portable radio or operation-wide by the dispatcher. Individual units may be "pinged" to determine operability and transmissions may be date / time logged to track use.
Streamline Your Operations With a True ALL-IN-ONE DIGITAL LEAKY FEEDER SYSTEM
For more than 24 years, Tunnel Radio has engineered Communications, Tracking, Gas Sensing and Remote-Accessible System Monitoring products that have set the standard for performance and dependability in their own right. And calling on Tunnel Radio to integrate those products into a new or existing digital leaky feeder system as part of a seamless, all-in-one solution can make the "whole" of that system even greater than its outstanding individual parts.
Going Digital, All the Way
Tunnel Radio's all-digital products have every advantage over analog, including clearer transmission and more efficient bandwidth use. Whether combined compatibly with other suppliers' components, or deployed in an all-Tunnel Radio integrated solution, they'll make those digital ones and zeroes add up to a big plus for you.
Features
Multi-channel radio communication technology with patented UltraComm® UHF and VHF coverage and range.
Software-Defined Amplifier (SDA): program, control, monitor, and diagnose your communication system via the internet.
Amplifier with Automatic Gain Control (AGC).
MineAx® Tracking system for personnel and asset tracking.
High-power RFID tag units.
Remote gas sensing and monitoring.
Robust web-based monitoring and diagnostics software
UltraComm Features
Easy installation
Durable design and construction
Available in UHF or VHF
Available Automatic Gain Control (AGC) keeps amplifier levels where they
should be, allowing for user-level override when needed.
Software-Defined Amplifier (SDA): program, control, monitor, and diagnose system via the internet.
Secure remote diagnostics and tuning from anywhere there's an internet connection.
Exceptional warranty protection from
Tunnel Radio and Motorola
MotoTRBO™ Equipped
As a key component of Tunnel Radio's UltraComm system, Motorola MOTOTRBO portable wireless 2-way radios give a stronger, clearer voice to your workforce, everywhere they go.