Digital two-way radio communication
We are passionate about bringing unrivalled two-way digital radio technologies to our clients. Our two-way radio systems give you the network, device and security tools you need to get more out of your business, site or project. They enhance productivity, increase site safety, streamline business operations and save you money.
The countless benefits of digital two-way radio communication for business and industry cannot be understated.
Voice communications over a digital radio network are vastly superior in transmission of clear and static-free voice in comparison to analogue systems.
Digital radio communication is very secure. The use of digital encryption can enhance security further and prevent scanning by unauthorised listeners, should your operation need it.
Effectively designed two-way radio systems will make efficient use of the frequency spectrum which then results in lower costs, remote monitoring, greater resilience of your device and significantly less downtime onsite.
While smartphones have become so present in our lives, they can't offer the reliability, vastly superior audio quality, push-to-talk and emergency alarm capabilities and coverage that a digital two-way radio system can offer your team.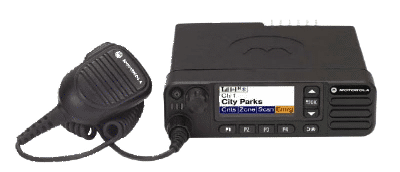 Today, there are a number of digital technology solutions available. While they offer the potential to address many productivity and safety hindering concerns, each solution offers a different set of features and benefits. This can make selecting the right solution for your business difficult. After all, you want to make the right choice for the best outcome for your operations.
Gencom stays at the forefront of innovation and trusts only the best brands and intelligent technologies for our clients. We'll personalise your system so it best suits your unique needs and goals.
Our technologies include but are not limited to:
An industrial strength, business critical solution based on the open DMR standard, we've deployed the MotoTRBO system for many clients in all sectors including Mining, Transport, Construction, Airports, Local Government, Ports, Shopping Centres, Power Generation, Coal Handling Terminals etc. MotoTRBO has established itself as the benchmark digital solution in the Australian market.
Discover the right solution for you
We don't believe in out-of-the-box solutions. We will work you to find the best digital radio system to help your business stay connected and thrive.