Developed by the European Telecommunications Standards Institute (ETSI), Tetra is the most widely deployed digital radio standard in the world. Terrestrial Trunked Radio (Tetra) has a reputation internationally for being a 'high end' solution, with technological advancements now making it cost-effective for any mission critical site – big and small.
TETRA offers a secure, reliable and efficient communication system that is stable, flexible and designed to meet the needs of various markets. We've migrated several mines across to this system, including BHP's Mount Arthur Coal, Newcastle Coal Infrastructure Group and Glencore's Ravensworth.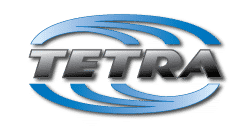 The wide range of TETRA products available ensures a solution can be tailored to meet the requirements of your unique market.
While TETRA systems are robust and intelligent in design, they are easy to use for operational simplicity.
TETRA offers one-to-many voice communication and outstanding audio clarity.
Optional GPS services and advanced handset features to meet diverse needs.
The TETRA system can become a full extension of your internal phone system, effectively joining these systems together at an affordable rate.
Central configuration allows you to control talk groups and access to the system.
Gencom will work with your business to provide a solution for your work needs today, and can help scale up your system should you need additional capabilities in the future.
Increased battery life on a system that can replace all other mobile communication equipment.
TETRA uses a time division method of slicing up time into four time slots, unlike most other digital platforms. This provides significant security improvements and allows for a myriad array of other applications to be run on the terminals in addition to simple voice traffic.
Contact our local team to discuss the best digital two-way radio system for your operation.