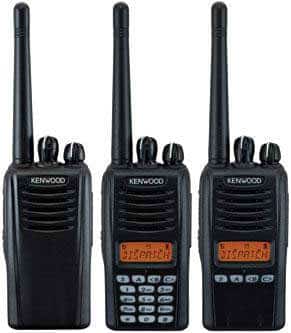 Gencom Two Way Radio is proud to offer one of our new Digital Radio Networks – DigiNEX. Built on the robust and proven NXDN NEXEDGE common air interface by Kenwood, the DigiNEX network provides unparalleled security for private voice communications, text messages & group messaging. Offering network access from Port Stephens to the Central Coast and up the Valley to Scone, the DigiNEX network is an ideal vehicle to cut back on open-ended communications expenses. Gencom offers access to our DigiNEX Network for a fraction of the price of comparable technologies.
Our plans feature no call costs, no surprises, no limits on how many calls you make. The certainty is that your monthly communications costs will be the same month in, month out. DigiNEX is a perfect solution for businesses operating service vehicle fleets in the Hunter and Coastal Areas. Talk to one, many or all of your fleet in absolute privacy. DigiNEX cannot be scanned. Additionally some features of the DigiNEX network allow businesses to increase Occupational Safety for their lone or remote workers.
Digital Two Way Radio offers vastly superior voice quality in all sorts of conditions and particularly excels in noisy environments where it's digital voice processing technology allows for exceptional background noise cancelling.
What is DigiNEX?
DigiNEX is the name given to Gencom's Next Generation Digital Radio Network. Based on the Kenwood NXDN Nexedge Common Air Interface standard, DigiNEX is a fully trunked digital wide area network with multiple repeater sites and a strong backbone design utilising wireless Point to Point IP data links to backhaul voice & data hundreds of kilometres between repeaters.
DigiNEX is intrinsically secure by design with messages being both digitally encoded by software, and physical protection being offered by 16 bit encryption and a method of transmission which utilises a 6.25kHz channel (as opposed to many existing legacy analog systems using 25kHz or recent systems using 12.5kHz). DigiNEX remains unscannable. Security is further enhanced by requiring each radio to be enabled onto the network – registering a unique identifier onto the system. This allows for secure private calls from one radio to another. Additionally, stolen radios can be remotely disabled to prevent access.
DigiNEX is a VHF radio network designed to provide the best, most comprehensive coverage taking into account the variety of landforms in the region. DigiNEX radios are available in handheld (portable) or vehicle mounted (mobile) configurations.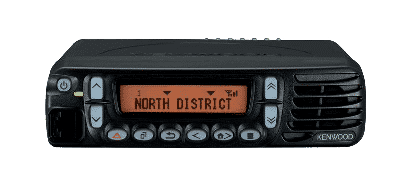 DigiNEX Technology
The DigiNEX Digital Radio Network is built on Kenwood's NXDN Common Air Interface. A design with much in common with P25 although significantly different enough to stand on it's own as a separate technology standard.
The systems utilises FDMA (Frequency Division Multiple Access) which allows users to be allocated any one of a number of available frequencies within the systems control. By using 6.25Khz channels, the system can operate 4 channels in the same bandwidth occupied by one traditional 25kHz analog traffic channel.
Thus spectrum efficiency is optimised while simultaneously the choice of 6.25kHz channels also means a lower noise floor which translates into cleaner audio – particularly when coupled with the ADC (Analog to Digital Converter) using the Nexedge Voice Filter Technology. The microphone filters out sounds outside the typical range of a human speaking voice. This provides vastly superior performance and vocal clarity even when operating in noisy environments.
The NXDN platform includes optional GPS tracking and additional OH&S features such as Man-Down and Lone Worker operation modes which can provide peace of mind when deploying personnel to remote locations or at unusual times.
More information about the NXDN Technology Platform is available here from Kenwood. Talk to your Gencom Representative to arrange a demonstration.