WES+ W2-SEN-SMP-N-9R Dust Resistant Smoke Detector – ANZ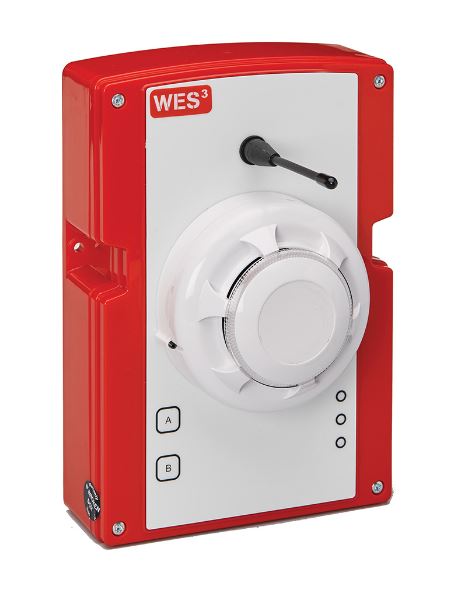 WES+ W2-SEN-SMP-N-9R Dust Resistant Smoke Detector - ANZ
Protect your site round the clock by adding automatic detection units to your WES fire safety solution. These battery powered detectors are easy to install, straightforward to use and can be operational within minutes.
We can supply smoke detectors, heat detectors and dust-resilient smoke detectors.
•Detection units are silent and connect directly to the WES system to activate the fire alarm system across the site in the event of fire.
•Minimum 3 years' battery life, externally tested for normal usage conditions, reducing lifetime cost
•Activated unit flashes red LED for 30 minutes after activation to enable easy identification
•Ceiling mounted and suitable for internal use
•Heat, smoke and dust resistant detector heads available
All units both send and receive radio signals, for maximum robustness of network coverage. Since detection units are incorporated into your WES network, they will they act as an early warning of fire risk to all site staff during the working day and they'll also make sure that the site remains protected out of hours.
If you add a GSM base station, you can even make sure that security and monitoring personnel receive a text alert if the fire alarm is automatically triggered.