Icom 6 Way Rapid Charger includes 6xAD130 Charger Adaptor & BC157S AC Adaptor, suit IC-41PRO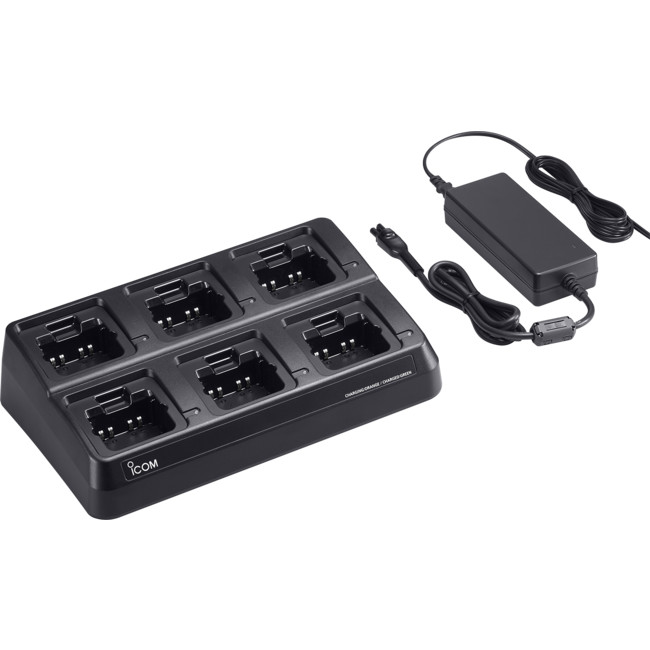 Icom 6 Way Rapid Charger includes 6xAD130 Charger Adaptor & BC157S AC Adaptor, suit IC-41PRO
The Icom BC-214 6 Way multibank charger can charge up to six Icom IC41PRO radio
This configuration includes the AC power supply.
This gang charger works with a variety of Icom handheld units and this charger is configured for the Icom IC41PRO model
There is a LED charge indicator for each of the six positions. Each LED changes to green when the battery charge is complete.