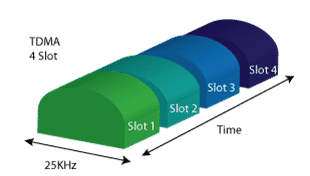 TETRA is an open standard developed by the European Telecommunications Standards Institute (ETSI).  The main purpose of the TETRA standard was to define a series of open interfaces, as well as services and facilities, in sufficient detail to enable independent manufacturers to develop infrastructure and terminal products that would fully interoperate with each other as well as meet the needs of traditional PMR user organisations.
Technically speaking, Tetra uses a Time Division method of slicing up time into 4 timeslots, unlike most other digital platforms. This provides significant security improvements and allows for a myriad array of other applications to be run on the terminals in addition to simple voice traffic.
In the Hunter region mining areas, Tetra has thus far been selected for BHP's Mount Arthur Coal, Xstrata's Ravensworth Mine, Xstrata's Bulga Coal, Peabody's Wambo Mine and Xstrata's Mangoola operation. The Mangoola Tetra network is an 800MHz carrier frequency (not in UHF frequency range) and the terminals are unfortunately incompatible with the more  recent Tetra digital radio system rollouts which are using UHF Tetra (450MHz range).
Gencom has worked closely with each of our client mines involved to roll out it's Tetra solutions and has taken care to ensure that the profiles developed for one mine are compatible with the next, to ensure a contractor can utilise the investment in the Tetra radio terminal at multiple minesites. Both Motorola and Damm infrastructure have been used in the Valley with Motorola and Sepura terminals respectively. Gencom is a premier partner with both solution providers.
You can find all of Gencom's Tetra Radio Products Here.