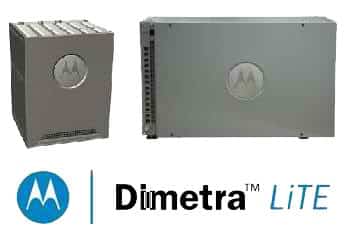 Motorola introduces the new Dimetra LiTE. Dimetra LiTE is a two-way radio switch that provides business critical users with the ability to establish and manage fully functional TETRA digital two-way radio communication network.
Motorola's TETRA base stations and radios are designed specifically for the Dimetra LiTE solution to ensure users in the hotel management, manufacturing, refineries, seaports, airports and similar industries can now have the same two-way radio functionality of large mission critical users and with a low cost of ownership.
Dimetra LiTE delivers best-in-class TETRA (TErrestrial Trunked RAdio) features providing reliable trunking voice capabilities, short data services, full-duplex telephony and secure two-way radio communications – for busy professionals in the field.