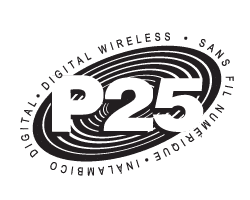 Apco P25 is a digital standard developed predominantly in the US for public safety applications where a requirement for interoperability with existing legacy analogue radio systems exists. It is widely used in Australia for the Government Radio Network (GRN) and is the system used by Police, Fire and Ambulance services. In mining applications it is used to provide a larger coverage footprint than comparable digital solutions such as Tetra as a result of the higher power of the mobile and portable terminals.
P25 operating in digital mode has exceptional audio clarity by comparison with analogue radio systems and performs outstandingly when operating in analogue mode itself, the P25 terminals are rugged and easy to migrate to. Many contractors in the mining industry are gradually replacing their aging analogue radio fleets with P25 digital radios and using them in analogue mode for any other legacy mines they need to visit.
Gencom has worked with a number of P25 manufacturers – Motorola in particular, on building our in-house P25 skillset with specialist training courses and rigorous qualifications. We have code plugs designed to include the analog all-mines radio list as well as specialist digital programming for mines such as Rio Tinto's Mount Thorley Warkworth (MTW). Our work at the mine site on the rollout of the digital radio infrastructure was a first for mines in the region with a digital P25 solution. It is likely that other Rio Tinto Coal & Allied mines will also utilise the P25 system infrastructure and architecture, providing increased digital coverage and operational efficiencies for the businesses contracted to work in these mines. When considering a mine digital radio network, the P25 solution with it's gradual phase-in of terminals operating in legacy analogue mode, must be a significant factor in any digital communications technology decisions.